VivaMK Stands with Ukraine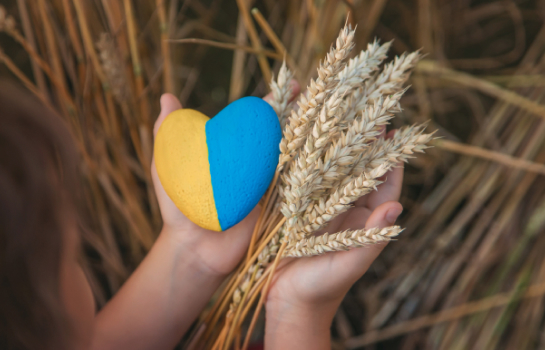 On the morning of February 24, 2022, the lives of over 40 million Ukrainians changed forever. This brutal war against humanity, independence and democracy will lead to decisive changes on the European continent and shape the region for decades to come. The whole world has united to stand by Ukraine and your support warms the hearts of all Ukrainians.
For the last two and half years the VivaMK Network team has worked with a talented Ukrainian team of Magento specialists called Luxinten. Since then they provided technical support and optimisation for us.
Despite the difficult situation in Ukraine, Luxinten have continued to deliver the support we are accustomed to. For this they relocated key staff members and organised remote and part-time working days. They keep working even though they have to hide in shelters from time to time because of the siren that goes on and off. It's hard to believe that this is possible in the 21st century. But they are still there for us at any time, always willing to lend a sensitive ear to our needs and making the necessary adjustments with diligence, professionalism and an impressive 'can do' attitude.
Why do we work with a Ukrainian company?
The whole world is watching how these brave people are standing for their freedom and for what they believe in. But you will be even more surprised by the facts we gathered about development and technologies. Before Russia's invasion, Ukraine was home to some of the world's fastest-growing IT hubs. The nation's highly educated talent pool, combined with its affordable cost of living, makes it the perfect breeding ground for startups. In recent years, new companies and investors have formed a vibrant tech scene in Kyiv, resulting in 26% tech sector growth year-to-year.
Ukraine's tech scene holds excellent capacity for innovation but also demonstrates the ecosystem's potential for producing international commercial successes. The platform our website is built on - Magento, was invented in Ukraine.
And when it comes to outsourcing IT-related roles, Ukraine offers unrivalled quality and cost-efficiency in a wide array of technical disciplines. Here is why the likes of Apple, Microsoft and Samsung Electronics prefer outsourcing to Ukraine: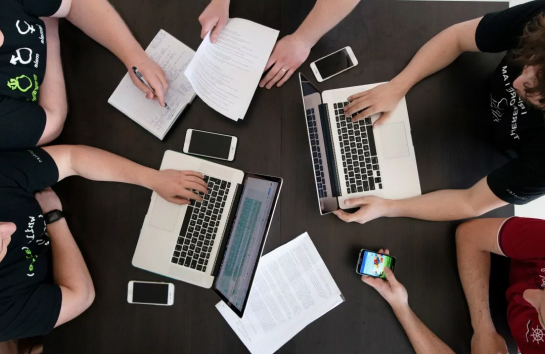 Global Tech Experience
The latest SkillValue Report lists the country among the top five locations with the best developers in the world.
English speaking
85% of Ukrainian tech workers speak English, and most are experienced in working remotely for international companies.
High Education Rate
Over 70% of Ukraine's workforce holds university degrees. According to the latest report by the European Union's BRDO (Better Regulation Delivery Office), 18,000 tech workers graduate from one of Ukraine's 800 Universities each year.
Tech-Friendly Regulations
The local tax regulations allow foreign companies to work with contracted, self-employed professionals at a flat rate, plus the minimum Unified Social Tax of 1474 hryvnia ($40) per month.
Vast Network & Constant Growth
From entry-level coders to senior engineers, there is no shortage of IT talent in Ukraine. The nation's IT sector grew from $250 million in 2005 to $5.4 billion in 2020 and kept growing to $7.34 billion, brought to the Ukrainian economy according to the results of 2022 despite the war.
5 facts about how digital Ukraine is
The whole world discovered a lot of facts about the hardworking and strong Ukrainian nation. We also gathered 5 facts about how digital is Ukraine which you probably don't know:
Ukraine is number 1 in Global contribution to science and technology.
Ukraine is the first country in the world to launch digital passports and legally equate them to ordinary documents.
Ukraine is 4th worldwide in paying with mobile devices.
Ukraine holds 1st place among Eastern European countries for IT outsourcing and R&D activities.
Ukraine has legalised the crypto sector and ranks 4th in the world for the number of crypto users.
VivaMK Network supports
People worldwide help Ukraine by sharing the truth on social media, signing petitions, participating in peaceful rallies, donating money, hosting Ukrainian refugees and – what's no less important – maintaining their connections with Ukrainian businesses.
We actively support business in Ukraine by continuing strong relationships with Luxinten despite the current situation in Ukraine. People helping people is an ethos we have built VivaMK Network upon. Our initial contact with Luxinten was before the invasion, and albeit at times it was testing, it was the right move to carry on working with them regardless of the their dire situation, after all, we ourselves have been a business built by supporting people and working against all adversities.
We invite you to join by doing what you can. Your voice and actions have more influence than you think!
If you want to help Ukraine too, here is more information on how you can help.